KILIC Metal Systems
Our company; It started its commercial life in 1978 and adapted to new initiatives, marketing and technological innovations in manufacturing. Turkey's capital is still a young and dynamic company engaged in domestic and overseas sales and exports in Ankara.
Although it has not started with the production of electric panels, it has been in the metal goods sector with years of experience in the direction of the production of metal products in accordance with the different demands from our customers.
The goal of our company is that the market integrity, reliability and reputation are extremely good; Our biggest asset is to continue our trade line by protecting and increasing our reputation.
To list some of our production;
Industrial metal ware, tool cabinet, drawer cabinet, tool cupboard, material cabinet, personnel cabinet, locker, work bench, work stations, transport cart, mounting cart, movable tool cabinet, working counter, electronic desk, document cabinet, glass cabinet cabinet , archive cabinet, archive systems, compack (compak) archive system, shelf systems, can be expressed as the manufacture of special manufacturing metal goods.
WHY CHOOSE US?
High quality product
Delivery on time
Good manufacturer
Best technical service
Happy Customers and Satisfaction
Our experience since 1978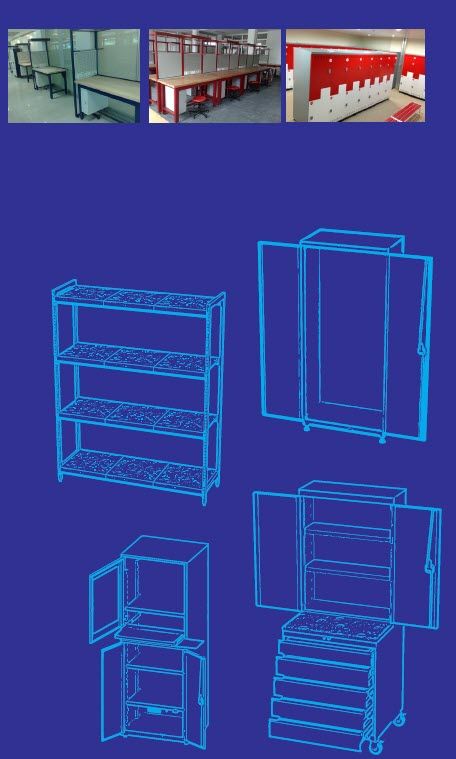 KILIC METAL SYSTEMS
Quality Management
KILIC METAL SYSTEMS ; processing raw materials as material; Quality control processes are carried out at every stage from installation to machine operation and production line inspection and maintenance. We constantly strive to provide the most innovative and advanced solutions and try to do the best for you. Use resources effectively and efficiently; Reducing possible losses is our goal.
Our Values
KILIC METAL SYSTEMS ; We act in accordance with our business ethics in our relationships with our business partners within and outside the company. Occupational health and safety is our priority in all our production activities. We keep our customers at the center of all our processes, observe their rights, add value to them. Transparent, open and trust based communication. We attach importance to entrepreneurship and support new ideas and openness to change.
R & D Activities
KILIC METAL SYSTEMS ;while developing its machines and services, not by experience alone; it also gives values ​​to customer ideas. We work in accordance with our sustainability strategy and principles in all our processes. To improve the quality of the machines, to increase the efficiency and to carry one step further, to reduce the costs; We carry out R & D activities for the needs of sectors.
KILIC METAL SYSTEMS Metal Cabinet Manufacturing Center
Copyright © Kilicray Dolap - TURKEY | Web: 2H
Contact us